Regional Management Units
Regional Management Units
Pacific Lamprey distribution has been divided into 18 Regional Management Units (RMUs) for the purpose of implementing conservation actions. This division facilitates a finer level of resolution for description of populations, distribution, and their habitats. It also provides a more optimal structure for collaboration on conservation and restoration activities.
Regional Implementation Plans
Each of the 18 RMUs develops a Regional Implementation Plan (RIP) to identify, prioritize, and implement key conservation actions with the goal of restoring Pacific Lamprey. The RIPs are updated annually and incorporate current information, building on other restoration activities in the RMUs. The current and past RIPs for each RMU are available below, as well as information on upcoming meetings.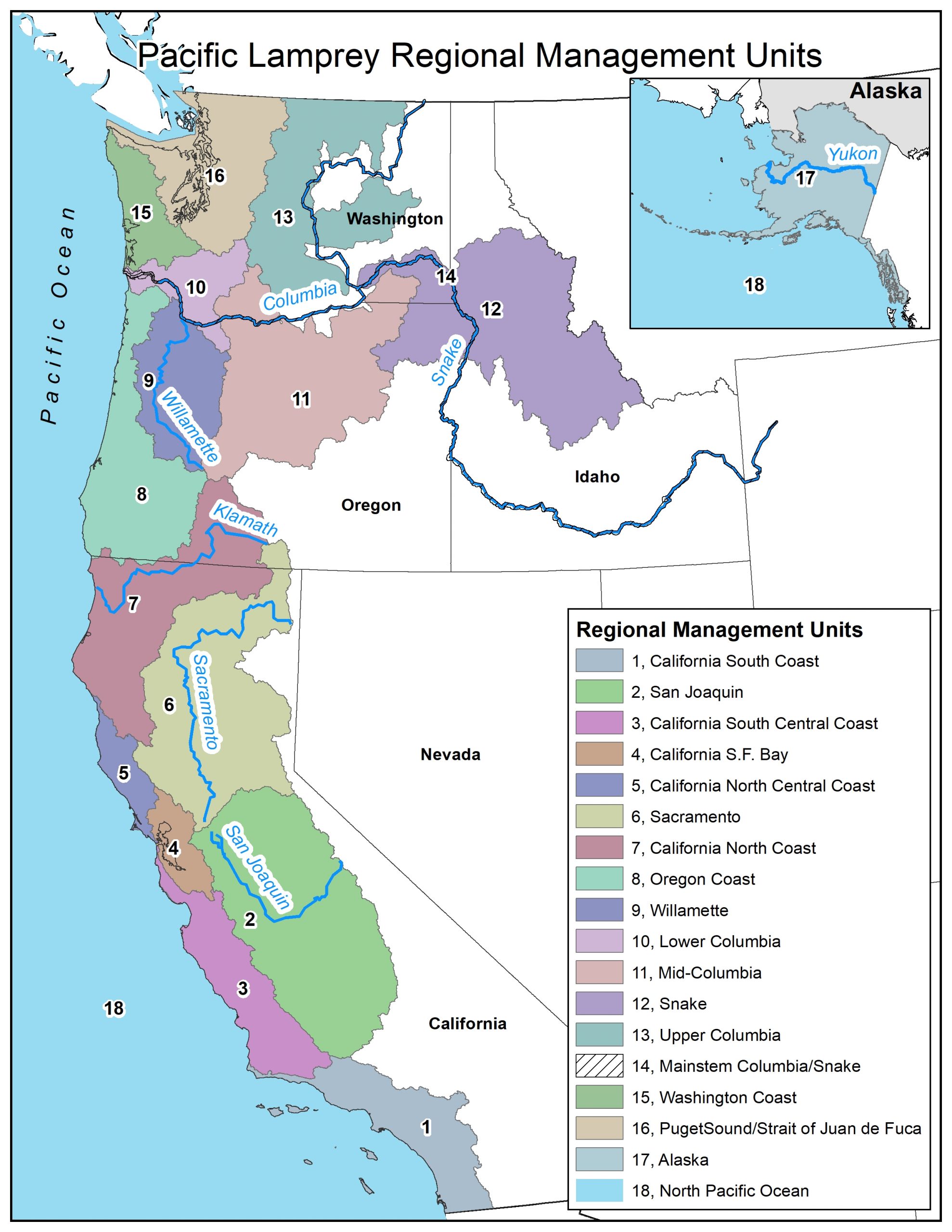 ©2022 Pacific Lamprey Conservation Initiative