Regional Management Units
Regional Management Units
Pacific Lamprey distribution has been divided into 18 Regional Management Units (RMUs) for the purpose of implementing conservation actions. This division facilitates a finer level of resolution for description of populations, distribution, and their habitats. It also provides a more optimal structure for collaboration on conservation and restoration activities.
Regional Implementation Plans
Each of the 18 RMUs develops a Regional Implementation Plan (RIP) to identify, prioritize, and implement key conservation actions with the goal of restoring Pacific Lamprey. The RIPs are updated annually and incorporate current information, building on other restoration activities in the RMUs. The current and past RIPs for each RMU are available below, as well as information on upcoming meetings.
RMUs in Action!
In 2022, PLCI and its RMUs will be working with our partners to revise the Pacific Lamprey Assessment. The Assessment is revised every 5 years, and ranks population demographic and threat factors to describe the current species range and status, compares current to historical status, and calculates the relative risk of extirpation of Pacific Lamprey at the 4th field HUC watershed level.
The local knowledge and expertise of each of PLCI's 18 RMUs is pivotal to revising the Assessment. To support and inform the 2022 Assessment revision, each of the RMUs will be meeting in Spring 2022 to discuss any major changes to the Assessment ranks and determine the final ranks to be entered into the NatureServe model based on their collective local knowledge. If you would like to participate in this process, the contact information for each of the RMU leads and information on scheduled meetings can be found below.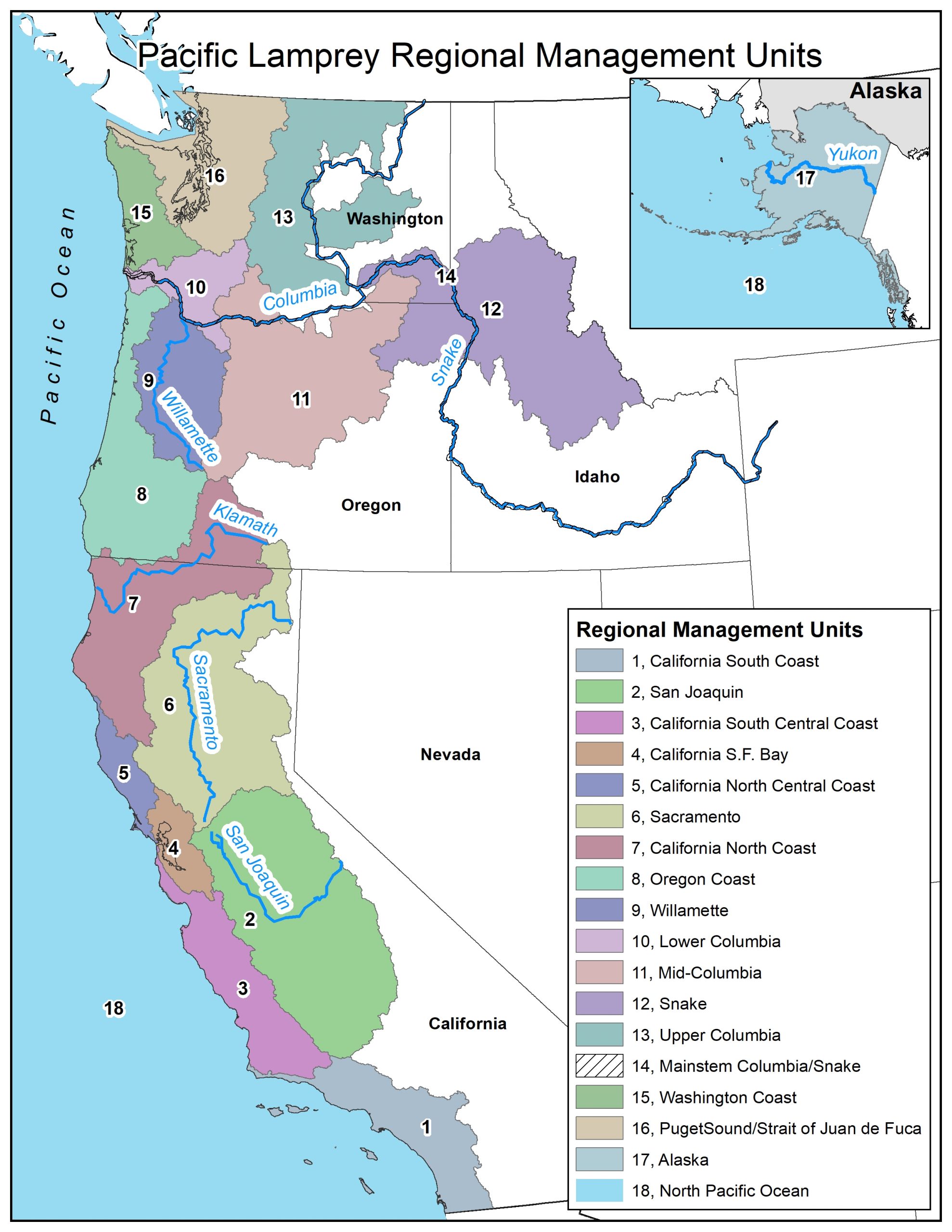 ©2022 Pacific Lamprey Conservation Initiative