Funding Pacific Lamprey Conservation
Each year, the Pacific Lamprey Conservation Initiative's (PLCI) Regional Management Units (RMUs) meet to revisit, and when necessary, revise their Regional Implementation Plans (RIPs). These RIPs summarize the status and threats to Pacific Lamprey and identify projects (e.g., habitat restoration, passage improvements, research, outreach and education, etc.) needed to address threats to and/or information needs for Pacific Lamprey and their habitats. The purpose of this process is to encourage communication and collaboration among partners, facilitate access to funding, and support the development and implementation of high-priority restoration and research projects that directly benefit Pacific Lamprey throughout their historical range in the United States. 
NEW Proposal Solicitation Process in 2022
In past years, project proposal solicitation has occurred solely in the RMU meetings, through the RIP process. In 2022, PLCI plans to issue requests for proposals (RFPs) outside of the RMU/RIP process specific to each of its dedicated project funding sources. However, even though the solicitation process has changed, collaborative discussions and project development within the RMUs are still highly encouraged and all project proposals will be required to demonstrate which and how threats relative to the RMUs where the project would occur are addressed.
Two separate RFPs will be issued for funding available through Bonneville Power Administration's (BPA) PLCI Columbia River Basin Projects and National Fish Habitat Partnership (NFHP) project funding.  The guidelines pertaining to the FY23 PLCI/BPA funding opportunity can be found below on this page, and PLCI anticipates issuing an RFP for NFHP-funded projects in late 2022/early 2023. Information on the PLCI/NFHP RFP will be posted to this page at that time. Additionally, PLCI will continue to keep all unfunded proposals on hand for consideration if/when other funding sources become available. As in years past, PLCI will continue to recommend the top-ranking proposals for funding from all eligible RMUs to the appropriate funding source.
PLCI/BPA FY23 Request for Proposals
Overview of PLCI/BPA FY23 Process
PLCI is requesting proposals for FY23 BPA funds open to all partners for projects benefitting and occurring in Columbia River Basin RMUs.
All proposals must be submitted through the PLCI/BPA FY23 RFP online application by 11:59pm PT on October 31, 2022.
PLCI strongly recommends that project proponents consult the most recent RIPs (and if possible the RMU leads) when developing their proposals to determine its relevancy to PLCI's priorities and threats specific to the RMU(s) where the proposed project would occur. All RIPs and contact information for RMU leads is available on the PLCI website here.
The PLCI coordinator will consult RMU leads, as well as members of PLCI's Steering Committee and Conservation Team (CT) to facilitate a review of proposals for relevance to RMU needs and threats before they are recommended to PLCI's full CT for consideration.
Representatives from PLCI's CT and Steering Committee will review and rank recommended proposals.
Top ranking proposals (numbers may vary annually based on available funding) may receive clarifying questions from the review panel and be asked to respond promptly.
Ranked project proposals will be submitted to BPA for final review and selection. **PLCI funding recommendations to BPA do not guarantee funding; BPA performs an internal review of the recommended proposals and ultimately makes the final funding decision.**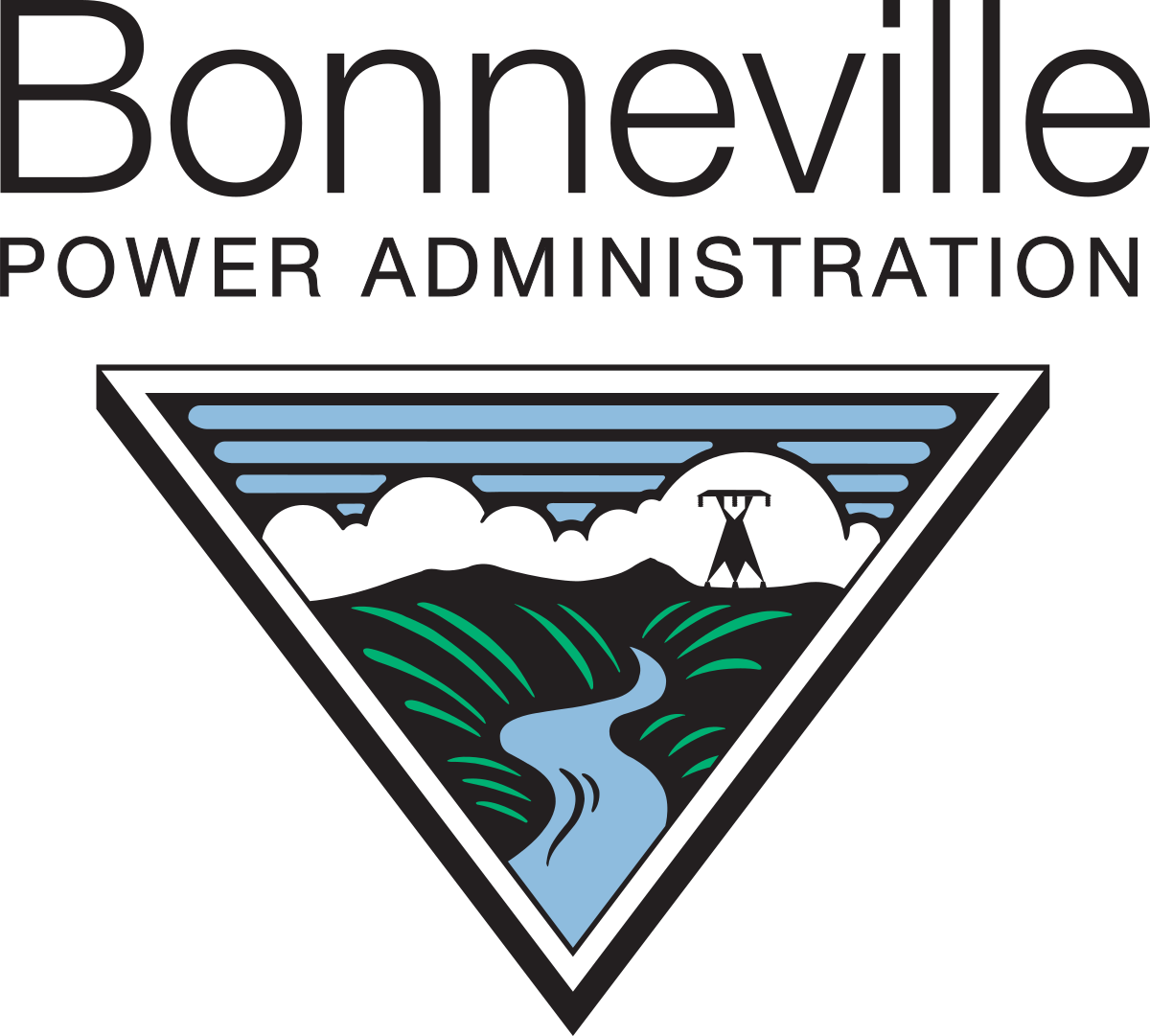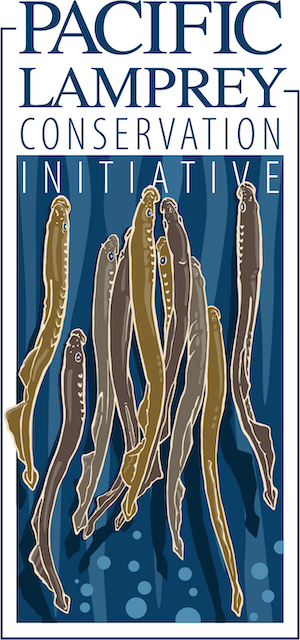 PLCI/BPA FY23 Funding Opportunity Details
The following specifies project criteria, timelines, and reporting requirements for PLCI/BPA FY23 funding.
 Who can apply: Entities proposing projects in the Columbia River Basin (CRB) RMUs (i.e., Willamette, Lower Columbia, Mid-Columbia, Upper Columbia, Snake and Mainstem Columbia and Snake RMUs) and projects that span multiple RMUs (**on-the-ground work must occur in a CRB RMU).
Funding amount: $300K available annually and divided among selected projects.
Projects eligible for funding: Projects must clearly demonstrate a direct benefit to Pacific Lamprey. Types of eligible projects include: restoration (habitat and supplementation); passage or infrastructure improvements; assessments that inform range-wide or site-specific guidance that will lead to future on-the-ground projects or best management guidance; and research questions that inform management. Lamprey restoration or passage improvements are a higher funding priority for BPA than research, monitoring, and evaluation projects.
Project implementation period: Variable, depending on project goals and needs, and can be up to 24-month contracts (maximum). The earliest possible start date is May 2023 and is contingent upon several administrative and contracting tasks required of the selected entity.
Contracting: 

Each project will be executed through a contract between BPA and the lead project entity; subcontracts are acceptable but are administered through the awarded entity (primary contractor). The project entity will be responsible for administration and costs related to any sub-contracts and associated overhead and these costs should be considered and included in the proposal.
Projects will be reviewed by BPA Environmental Compliance, including a technical review as needed, during the project review and funding selection process. If any aspect of environmental compliance/clearance or legal mitigation responsibility is determined to be infeasible after a project is selected for funding by BPA and the contracting process has already begun, the contract will not move forward and funds will not be awarded.
Minimal planning and design can be built into contract timelines and the budget.
BPA utilizes an internal contracting system (cbfish.org) to manage contracts. The project entity will be required to obtain a username to manage their work and required tasks and file documents through this system prior to and during their contracting period. These tasks include providing contact information, participating in contract review; and taking into consideration an internal BPA review process that can take several months and require back and forth communication between the entity and BPA. If a proponent has not held a contract with BPA previously, they will be required to perform the administrative work necessary to obtain a vendor ID.

Reporting:

The project entity will be required to complete quarterly status reporting (via

cbfish.org

) and a final report following BPA reporting requirements.

Final draft reports are due one month prior to the contract end date to allow for BPA review/needed edits.

The report will be finalized by the contract end date.

Projects will also be asked to complete periodic progress reports by PLCI.
Important Dates to Remember
October 31, 2022: Project proposals due to PLCI
November 2022:

 PLCI review period

November 2022:

 PLCI recommends projects to BPA

December 2022: BPA makes final project selections from PLCI recommendations
December 2022 – January 2023: Funding award notifications
January – March 2023: Environmental compliance and contracting

Project implementation can begin once environmental compliance needs are met
Contract start/end dates will be variable based on proposal and BPA timelines

March – May 2023: Contract review

Contract end date: Final written report due
Proposal Criteria
To be considered for PLCI/BPA FY23 funding each project must meet the following baseline criteria:
Projects must directly benefit Pacific Lamprey, address needs and threats identified by the CRB RMUs in their respective RIPs, and include maps and data to support species presence and benefit to lamprey.
Funding will be administered through one contract to one organization. If subcontracts are necessary they will be administered by the single project proponent, and clearly reflected in the budget and project description.
If a project proponent changes organizations (vendors) and a contract is in place, the contract must be canceled. If the change occurs within the funding fiscal year (ending 9/30/23), an attempt can be made to initiate a new contract with the new vendor. However, no guarantees can be made that the contract will move forward because it is dependent upon undetermined external and internal factors.
Matching funds and in-kind support must be clearly described.
All required components of the proposals are adequately addressed.
The following criteria will be used by PLCI review panels to score and rank project proposals. Each criteria has a maximum number of points allocated to it for a total of 100 points possible. Please see the online application for the specific questions asked under each criteria.
Project Description (20 points)

 The proposed work will directly benefit and/or is focused on Pacific Lamprey.

Description clearly describes specific overarching goal, measurable objectives, major milestones, and deliverables.
Project description clearly states how findings and deliverables from the project will be disseminated, including any outreach to the public, practitioners, and/or partners.
Any partners (tribal, federal, state, local, watershed associations, etc.) supporting and implementing the project are clearly described, including what role they have in the project (funding, implementation, technical assistance, etc.).
Photographs/illustrations, and maps (limit to three total) are required to provide further understanding of the project.

Project Feasibility (20 points)

Project feasibility will be evaluated based on any planning, designs, match funding, contingencies on other projects, permitting, etc. that may impact or enhance the ability of the project to be completed in the stated timeline.
Project timeline table is complete and includes start/end date, objectives, milestones, and deliverables (see funding criteria).

Linkage of Actions to Identified Threats for Lampreys in RMU(s) where the project is located/focused (15 points)

The proposal identifies and describes how implementation of the project will address priority threat(s) in the RMU(s).

Species/Habitat Benefits (15 points)

The proposal includes necessary presence/absence maps/data or cites data (GIS, published, etc.) that demonstrate that lamprey species are either currently and/or historically present in the project area, and indicates which life stages and species are addressed.
Proposal provides meaningful measurable results to improve lamprey populations and/or their habitat conditions, and work proposed will benefit lamprey directly, and/or inform/guide future projects that will benefit lamprey (e.g., assessments).

Relevance to Regional/National Plans & Strategies (10 points)
Evaluation and/or Monitoring (10 points)

It is clearly stated how the project's successful completion will benefit lampreys and will be evaluated or monitored over time, and clear metrics on these benefits are provided. Examples include, but are not limited to:

Habitat restoration and passage projects should include post-project monitoring.
Research, evaluation, assessment and outreach projects should include how resulting information will benefit lamprey conservation.

Budget (10 points)

All aspects (tasks, deliverables, etc.) of the project are clearly described in the budget and budget narrative.
All matching funds or in-kind services that directly contribute to the project are clearly described and partners providing this support are identified in the budget in connection to the amount of funding committed/secured.
©2022 Pacific Lamprey Conservation Initiative